12th Annual Flavors of Freeport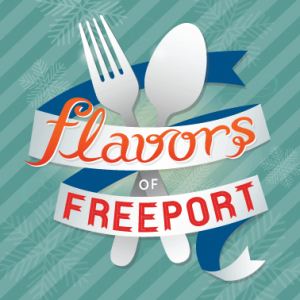 Just when you've reached the deep pits of the Winter doldrums in Southern Maine come Visit Freeport's annual event, Flavors of Freeport! Here at Wilbur's of Maine, we look forward to this event every year. It's a time for us locals to get out and about to show off our winter bodies. It's Andy's chance to scratch the itch of confectionary creativity.
See what creations are unearthed and present them at one of Flavor's biggest events, the Chef's Signature Series. The 12th annual Flavors of Freeport this year promises to be the best one yet! We've heard they have the largest number of vendors this year at the Chef's Signature Series including Bow Street Market and Stars and Stripes Brewing.
This year at Chef's Signature Series event, we will sample two new, unique confections. The first is a local craft beer, "Porter Caramel" featuring Per Diem by Baxter Brewing Co. from Lewiston, Maine. The second is "Gwenne's Fault," a spicy brittle featuring ancho chiles along with sesame seeds, pepitas, bacon, and cashews in a sweet crunchy brittle. Just how spicy is up for heated debate, no pun intended.
Editor's Note:
An earlier version of this blog mistakenly named the porter used in our "Porter Caramel" as 'Stout and Give Me 20' by Stars and Stripes Brewery. This beer was used in a different confection, a truffle, made for an event on February 14th.  Sorry for the confusion. Cheers to both breweries for their excellent beers and collaborations with us!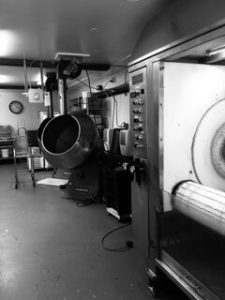 Our featured event during the Flavors of Freeport weekend is our factory tour. The tour is $4.50 a person. It includes many samples, a brief history of our business, an explanation of how chocolate is made, the highlights of our newly renovated factory store, a showing of our panning room, and a viewing of the factory where we make all of our specialty enrobed and molded products.
On this hands-on tour, the best part is seeing a treat be made just for you to take home and enjoy. If you have tickets to the Chef's Signature Series, we hope you stop by and say 'hello!' Try the amazing new caramel and brittle. If you are planning a Saturday excursion of all the small events and deals happening, then we hope to see you at the factory between 11 am-2 pm for a tour!
For the whole list of happenings in this flavor-packed weekend visit:
https://www.visitfreeport.com/events/12th-annual-flavors-of-freeport