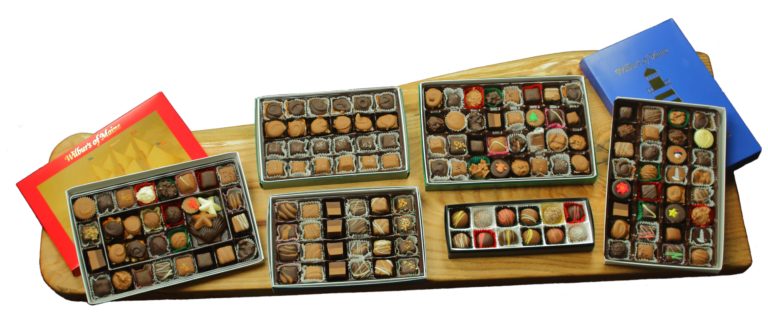 Our selection of corporate gifts is sure to have something for everyone in your company to enjoy this Holiday season. Let us help you say "Thank You" to your customers, clients, and employees this year with a gift you know they'll love!
Please contact us to discuss pricing, corporate discounts, customization, or to place your order at (207) 865-4071 or 877-CHOCLIT (246-2548) or via email at [email protected]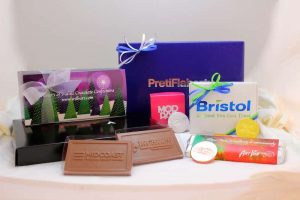 Any of our assortment boxes can be customized with your company logo or design with advanced ordering.
We can also build a custom assortment around your personalized business card.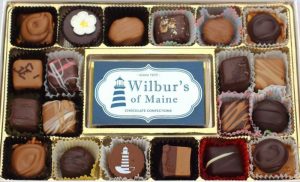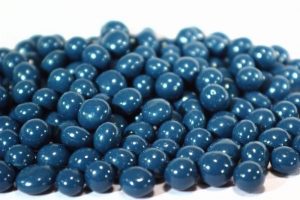 Say 'Thank You' to your clients, employees, or customers with our Chocolate Covered Blueberries. These delightful little morsels are our #1 best-selling panned item made in Freeport, Maine. A taste so fresh you'll think you picked them yourself. Available in 1 pound boxes or 8 ounce bags.
Customers rave about our Chocolate Covered Cranberries featuring dried, tangy cranberries coated in rich dark chocolate and layered with red-tinted white chocolate. The unexpected flavor combination will leave you looking for more. Available in a 1 pound box or 8 ounce bags.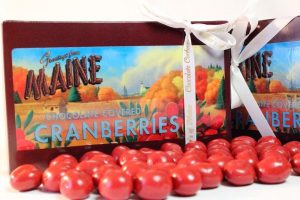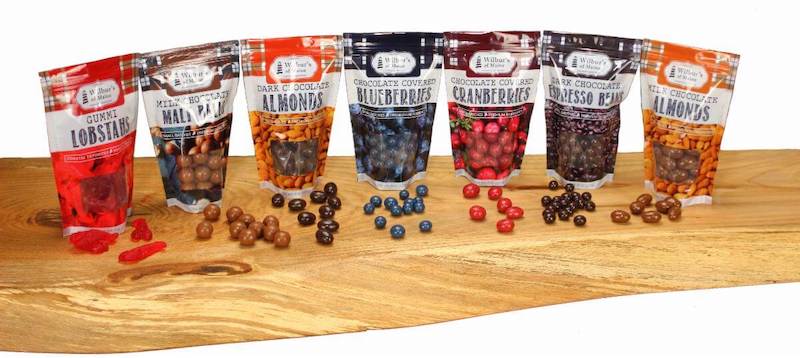 Your clients could also savor any of these top-selling panned items. The choice is yours! Give us a call. We can help you decide.

 Handcrafted & delicious over ice cream or straight out of the jar.
Available in nine decadent flavors, including Maine Mud Classic, Mocha, Mint, Hotsy Totsy (Chipotle), Razzamatazz (Raspberry), L'Orange, Caramel, Sea Salt Caramel, and Chocolate Sea Salt Caramel.
Choose either 5.25 ounce or 10.75-ounce jars.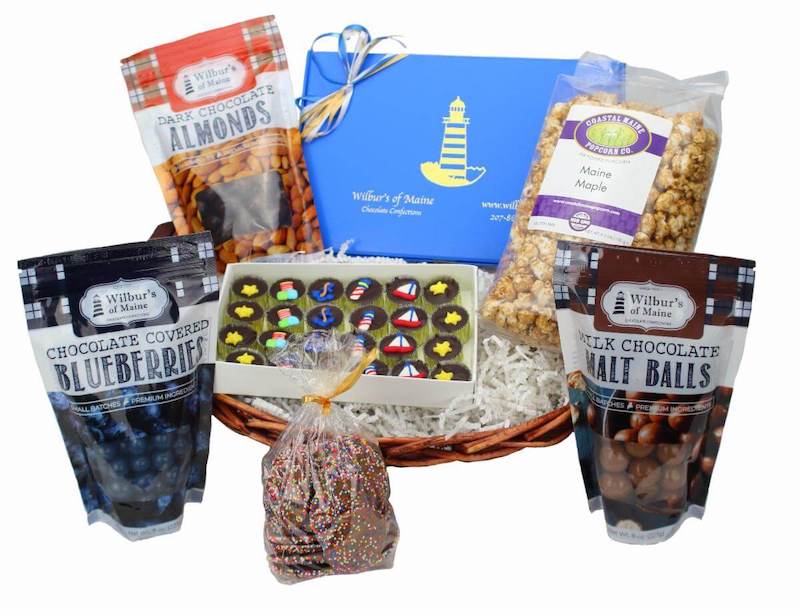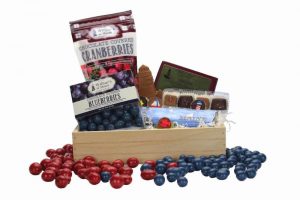 Select from our many Gift Basket options. Great for offices, families, and other large groups. A great gift for any occasion and completely customizable to your needs, just give us a call!

Premium Chocolate Bars
Wrapped with your company's logo or message these bars make great small tokens of appreciation for the whole year. Give away at meetings, conferences, and other gatherings for a personalized touch. Who needs another keychain? Give them chocolate!
Available in Milk, Dark, Milk Chocolate with Toasted Almonds, and Milk Chocolate with Crisped Rice.
50, 2.25 oz. bars to a case. One-time $75 set-up fee required.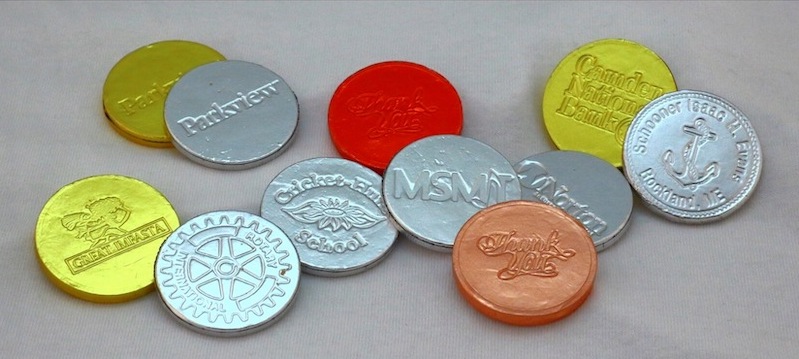 Stamped Coins
Our custom stamped chocolate coins make a welcome addition to any trade show or corporate event. They can be ordered by the pound or prepackaged to meet your needs.
A one-time $95 set-up fee required to customize one side, $125 for a two-sided custom coin.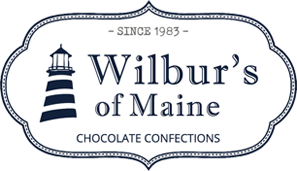 Please call us at (207) 865-4071 or 877-CHOCLIT (246-2548) or email [email protected] to discuss options, ordering, pricing, including our discount schedule, and for help deciding what is best for your business.
Thank You for choosing Wilbur's of Maine!